Chino Valley YMCA
Your YMCA in the Chino Valley, providing programs for Youth, Adults, and Families!

Welcome to the Chino Valley YMCA
We're proud to serve the cities of Chino and Chino Hills! From Swimming Lessons and Group Exercise Classes, to Youth Programs and our Cardio/Weight Facility, we've got programs and amenities that will help your stay active and involved.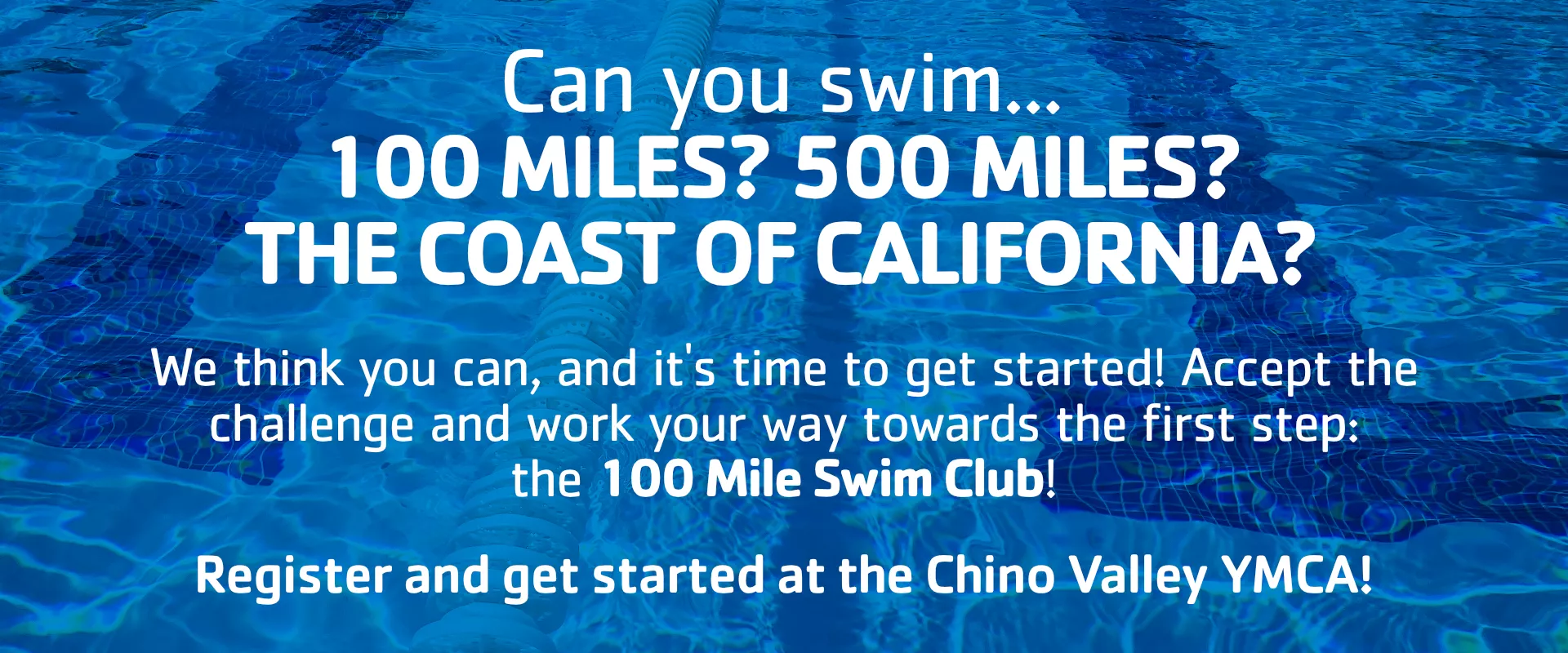 Branch News and Updates:
60 Day Holiday Fitness Challenge! Starting November 1st, join us on our 60 Day Holiday Fitness Challenge to improve your fitness over the Holiday Season! Click here to download the Challenge calendar and get started!!
Available Amenities
As we ramp up our operations after the COVID-19 Shutdowns, we currently have the following amenities available. Information will be updated as we move through the reopening phases.
Open
Weight Room and Cardio Room
Group Exercise Classes (Mostly indoors)
Personal Training
Swim Lessons (Group & Private Lessons)
Youth Sports & Fitness (Indoors/Outdoors)
Pool
Restrooms 
Showers, Locker Room, Changing Area
Youth Enrichment Programs
Basketball Court 
Childwatch/Babysitting
 
Group Exercise Schedule
One of the many perks of your YMCA membership is access to our Group Exercise classes! We've got something for everyone! Click below to access our up-to-date Group Exercise class schedule.